Celso Providelo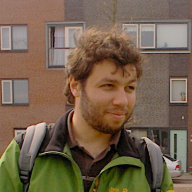 About me
Born in São José do Rio Preto, Brazil, on May 10th, 1980. 28 years old. Married to Janice. I write and speak fluent Portuguese and English. I also have intermediate German.
My current focus is developing reliable support-system for Telemetric systems and remote devices operation using free-software, as well as, applying efforts to bring high-level programming technics to micro-controlled and embedded systems.
More recently I have dedicated myself to a very big and distributed OSS project; I'm continuously facing day-to-day issues of recent technologies and software management technics, which are considered some of the most advanced ones in the world.
Other resources
Education
---
Electrical Engineering, Universidade de São Paulo, Brazil
High School in Campinas, Brazil
Primary Schooling in Santa Rita do Passa Quatro, Pirassununga and Campinas, Brazil
Professional Experience
---
Computer-Related Skills
---
Development: I develop regularly in C and Python on the Unix platform; as such, I have good experience with the libraries and system calls available and development using Unix and GNU tools including gcc, gdb and make. Lately I've be working extensively with Twisted, Zope3, SQLObject and Storm frameworks.
System Administration: I have over 4 years of experience configuring and deploying all basic Unix services, including DNS, NIS/YP, NFS, httpd and modules, ftpd, SSH, DHCP. I also have good experience installing and working with the Linux kernel.
Embedded System: I've developed several projects using a large range of micro-controllers as HC05, HC09, HC12, 8051, 80251, AVR, MSP430, ARM7, using GCC-based tool-chains. Also worked with different micro-kernel approaches, including Linux (uCLinux).
Graphical Toolkits: I have a good measure of experience with GTK+ programming.
Markup: I have over 3 years of hands-on experience with HTML and CSS; I have experience with XML development in Python. I am also proficient with LaTeX in formatting and publishing papers.
Scripting: I have good experience with PHP and Bash scripting.
Databases: I regularly develop systems using SQL, specially PostgreSQL.
Latest Presentations
---
Contact Information
Online:
http://www.gitsware.com/~cprov/
<cprov at gwyddion.com>
Phones:
+55 16 3371 9235 at work
+55 16 9206 7237 at home
Home:
Al. dos Curios, 264
Residencial Parque Faber II, Sao Carlos, SP
Brazil 13561-406